July 2019
| Mon | Tue | Wed | Thu | Fri | Sat | Sun |
| --- | --- | --- | --- | --- | --- | --- |
| 1 | 2 | 3 | 4 | 5 | 6 | 7 |
| 8 | 9 | 10 | 11 | 12 | 13 | 14 |
| 15 | 16 | 17 | 18 | 19 | 20 | 21 |
| 22 | 23 | 24 | 25 | 26 | 27 | 28 |
| 29 | 30 | 31 | | | | |
Calendar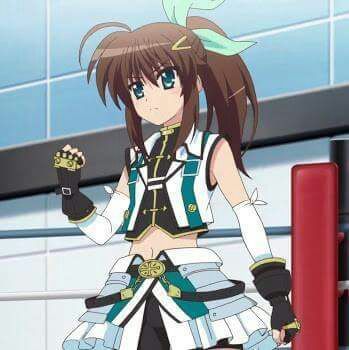 General Information
Name:
Tempest Young
Alias:
Magical Spirit Cloud Venus
Age:
14
Gender/Sex:
Female/Female
Sexuality:
Bisexual
Height:
5'7" or 1.7 meters
Weight:
92 lbs. or 41.7 kilos
Behavioral Information
Alignment:
Good ;; Lawful ;; Nice
Personality:
Tempest is generally kind and caring, and she's very optimistic. She's a little on the hyper side, being fairly all-over-the-place, though she does have her roots well-planted enough. She gets along well with other nice people-- those who share any of her interests she gets along with too. Really, she'd get along with almost anybody-- only those who are generally mean people are those she would not like-- unless they're only mean on the surface and she's seen the softer side of them.
Likes:
Romance (openly, though she only likes real romance or fake romance if it's tied in to action), all animals, nature
and
technology, gaming
Dislikes:
Destroying things, people who dislike games, ghost stories, romance movies/novels (unless they have semi-heavy action elements)
Background
A cousin to Coale Valentine, Tempest was raised under a fairly similar situation, though she indulged in many more romantic notions when she was younger. Her own parents were not part of the Superhero Foundation, however, so she did not move to Ruby City for quite a while. Unfortunately, both her parents were killed in a super-related accident, making her a little hesitant about anything having to do with SAFE. She then was moved to Ruby City to live with her grandmother. During one of the following visits between family members, getting close to her cousin Coale activated something inside of Tempest, and she developed her powers, ones that were somewhat similar to her cousin's, though different enough to keep it interesting. In contrast to her cousin, Tempest looks to be a little older than her actual age. She is just starting out at Alabaster High School.
Superhuman Information
Power Holder?:
Yes
Magical Transformation: Venus Storm:
Much like Coale Valentine, Tempest's power transforms her into her powered state. This transformation itself is reasonably fast but she doesn't have full power access until the next post. (This is scaling-- one more point means two posts, etc.) In her transformed state, she's able to freely generate and move electricity through her body, though it is currently limited to about a foot beyond her body. Her electricity is strong enough to effectively stun somebody (level 5 electric attacks). When she transforms, her outfit changes to what is shown in the above picture, and her eyes change to a
literal
electric blue, shimmering and sparkling closer to that of electricity than gems.
Last edited by Tempest Young on Fri Jan 04, 2019 10:34 pm; edited 1 time in total



Posts

: 4


Join date

: 2019-01-04



Our magical girl team is growing! Background is fine, but it would be great to here where she is now, just so we can specify if she is attending Alabaster or similar.

Power Breakdown:

Pros:
Biri Biri Aura (Major)

Cons:
Transformation Required, 1 post (???)

Okay, so identical case to Coale. If you acknowledge that the transformation time will increase per level and that you can buy it off so that it always stays at 1, as the case with Coale, you're golden. Otherwise, if you want it to start off with it not increasing each level I'll need another minor con. Just let me know what you decide and we can get her approved.



Posts

: 303


Join date

: 2016-07-05



Added school and made it scaling! ^w^



Posts

: 4


Join date

: 2019-01-04






Posts

: 303


Join date

: 2016-07-05



---
Permissions in this forum:
You
cannot
reply to topics in this forum