July 2019
| Mon | Tue | Wed | Thu | Fri | Sat | Sun |
| --- | --- | --- | --- | --- | --- | --- |
| 1 | 2 | 3 | 4 | 5 | 6 | 7 |
| 8 | 9 | 10 | 11 | 12 | 13 | 14 |
| 15 | 16 | 17 | 18 | 19 | 20 | 21 |
| 22 | 23 | 24 | 25 | 26 | 27 | 28 |
| 29 | 30 | 31 | | | | |
Calendar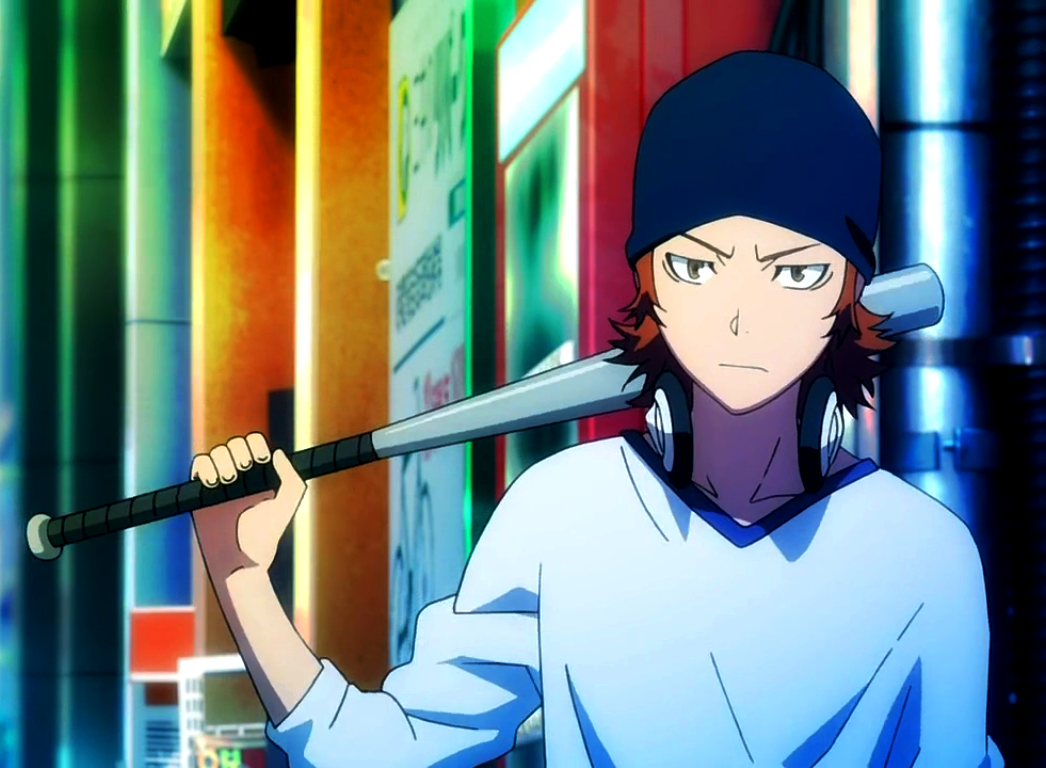 General Information
Name:
Donovan Rowan
Alias:
Setekh
Age:
15
Gender/Sex:
Male
Sexuality:
Bisexual
Height:
5'6 or 1.67 meters
Weight:
140 Ibs or 63.5 kg
Behavioral Information
Alignment:
Good/Chaotic/Mean
Personality:
In many ways Donovan is a stereotypical punk, he doesn't like rules or authority, nor is he a friendly person normally, often being rude and crass to people, and more than willing to mock someone for doing something stupid. He's brash, impulsive, and yet has a surprisingly strong moral compass despite his ties to a former gang. He doesn't like to see people hurt that don't deserve it, and hates to see a one sided fight. He's got his own code of honor to an extent, and tends to follow it more so than any societally established ideas of morality. Donovan tends to march to the beat of his own drum and has become fascinated with not only becoming strong, and actually wants to become a hero primarily to actually help people, he also tends to act as though he doesn't like others much at all. He's got a short fuse, and tends to mouth off especially to those he's fond of. He has a desire to improve himself, and tends to be rather stubborn.
Likes:
Skateboarding, Rock Music, spicy foods, dogs.
Dislikes:
Kids, whining, Quitters, drugs, clowns.
Background
Donovan was born in Ruby city, and specifically has lived his whole life in East Diamond, with his family skirting the line of poverty at the best of times, until eventually his father left one day and didn't come back, leaving the family to descend into poverty, only becoming worse when his mother relapsed into a longstanding drug habit. Donovan was left vulnerable as a child, and on the streets of East Diamond, naturally ended up falling in with a local gang. He found himself getting more and more involved with the group, getting a few minor trips to Juvenile detention and regularly starting fights with others his age.
It wasn't until he was thirteen that a specific event turned things around. He'd been sent to help harass a shop owner who failed to pay protection money, only to find himself conflicted about it, and ending up getting beaten by the others sent with him when he refused to help.  Only to be saved by a local hero, the event made Donovan realize that his current path was a deadend, and he's since become convinced that he should work to be more like the hero that saved him that day. While he'd previously dropped out of school a year before, he's now re enrolled into Alabaster High, though he is noted to be on probabation due primarily to a theft he'd committed just before the event that lead to his quitting the gang.
Superhuman Information
Power Holder?:
no
Basic Power:



Posts

: 34


Join date

: 2018-12-14



Alrighty, our second character starting with no power, so we don't have to worry about balance right now.  Background checks out.  Not much else to say other than he seems like an interesting character.  
Approved



Posts

: 303


Join date

: 2016-07-05



---
Permissions in this forum:
You
cannot
reply to topics in this forum