August 2019
| Mon | Tue | Wed | Thu | Fri | Sat | Sun |
| --- | --- | --- | --- | --- | --- | --- |
| | | | 1 | 2 | 3 | 4 |
| 5 | 6 | 7 | 8 | 9 | 10 | 11 |
| 12 | 13 | 14 | 15 | 16 | 17 | 18 |
| 19 | 20 | 21 | 22 | 23 | 24 | 25 |
| 26 | 27 | 28 | 29 | 30 | 31 | |
Calendar

Top posting users this week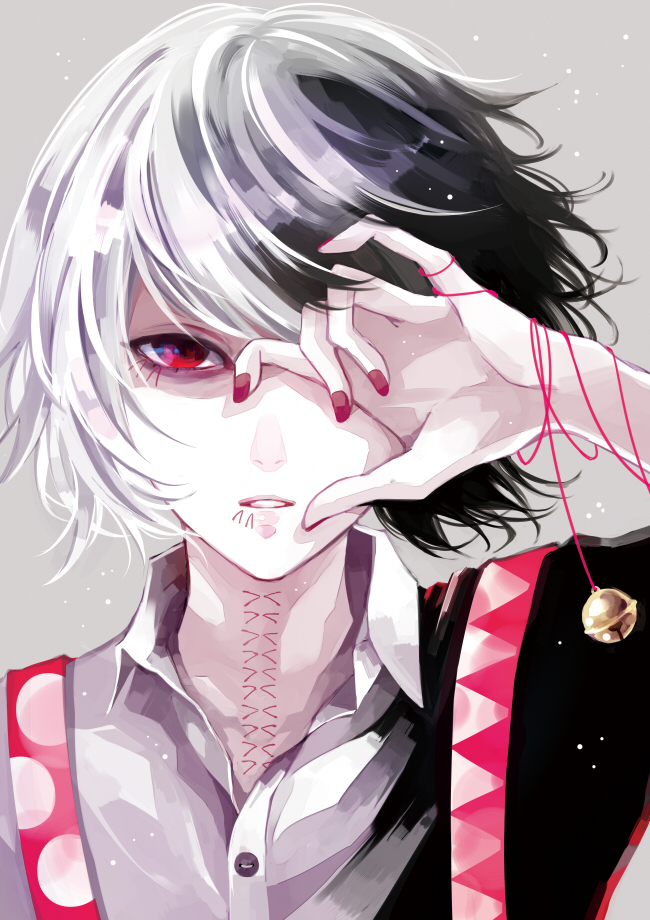 General Information
Name:
Mary Knett
Alias:
The Puppet
Age:
20
Gender/Sex:
Female
Sexuality:
Heterosexual
Height:
5'3", 1.6m
Weight:
113lbs, 51.26kg
Behavioral Information
Alignment:
Neutral/Neutral/Neutral
Personality:
Once a highly rebellious girl, Mary has been "retrained" by Shoushan Tang, resulting in a very passive personality. She seldom speaks, keeps to herself, and is always compliant. She is often incapable of displaying any emotions, making her very difficult to understand or read, and she similarly struggles to understand most subtle social nuances, such as sarcasm and metaphor. When it comes to the individual she views as her superior, she becomes highly protective, occasionally even breaking her silent nature to interrupt someone who would insult or slander them, though whether this is how she feels or simply due to Shoushan's "reprogramming" is unclear.
Likes:
Hot chocolate, electronic music, tactiles
Dislikes:
Yelling, social interaction, pastel colors
Background
Born and raised in Ruby City, Mary was always a rebellious youth. She intentionally stayed out past her parent's curfew, skipped classes, and occasionally lifted items from stores simply because she didn't like following rules. She fell in with "the wrong crowd" in her sophomore year of high school, which led to even more social deviation and bad life choices. She did drugs, skipped more classes to go to concerts, and started drinking, all to impress her new friends. All the while, her parents grew more and more frustrated with her choices, and tried harder and harder to crack down on her behavior. She refused to comply with any of their demands, and after a particularly rough fight after her nineteenth birthday, she simply left the house with the clothes on her back, a backpack full of drugs, and sixty dollars in her pocket. She decided to do some squatting in Jadetown as she had learned in her delinquency that it was probably one of the safer places in the city for her to do so, but a gangster working for the human trafficker Shoushan Tang noticed her, and managed to trick her into following him. He and some cohorts subdued her and took her to Shoushan for retraining so he'd be able to sell her, and Shoushan rather quickly found a high-paying buyer for her. Before he could sell her, however, he had to break her rebellious spirit. Using a combination of psychological and physical torture, various drugs, and sleep and food deprivation, he managed to come quite close. Now, she has lost all of the spirit she once had, and is nearly unrecognizable as who she once was.
Superhuman Information
Power Holder?:
Yes
Total Obedience:
Due to her retraining, Mary is unable to use her powers unless given a direct order from someone she views as her master/superior. She is only able to have on master at a time, and this master must be another member (Jolly Labyrinth and Equilibrium are not eligible as they share the same author as Vexation) of the site or an admin approved NPC. Even when bound to a master, she can only use her powers when fulfilling an order given by them (meaning she cannot use these powers of her own volition). Once these conditions are met, Mary has super strength allowing her to lift up to 250lbs with ease and have twice the normal human reaction time.
Last edited by Vexation on Mon Jul 30, 2018 7:41 pm; edited 1 time in total



Posts

: 326


Join date

: 2016-07-20



Alright, we have a fairly strange and complex one here, so this may be a bit difficult.  Background checks out fine, so onto the power breakdown.

Pros:
Super Strength (150 lbs) - Minor
Double reaction time - Major

Cons:
Forced Obedience to Pre-specified master - Major
Requires a recognized master to order her to use her powers - Major

Going along these lines you could bump up the Super Strength to a Major by making it 250 lbs (the typical strength level).  So as I mentioned, this power walks a fine line as while, in world, it has quite a detriment, theoretically it could have no impact gameplay wise.  Therefore these judgments on the cons are tentative and depend largely on how you roleplay.  As such, I may be a tougher grader on Mary when she is going for points.  If that's okay, update the power and I'll look over it again.  Any issues or concerns are welcome.



Posts

: 308


Join date

: 2016-07-05



Updated her base power. I'm fine with being graded tougher than normal, I very much made her more for the roleplaying aspect as opposed to becoming super over powered.



Posts

: 326


Join date

: 2016-07-20



Sounds good.  With that you are:
Approved
Now be on your Mary way.



Posts

: 308


Join date

: 2016-07-05




Similar topics
---
Permissions in this forum:
You
cannot
reply to topics in this forum